OFF CENTER 2023, an International Ceramic Competition – Blue Line Arts, Roseville, CA
Mari's sculptures "Celestial" and "Dynamo" have been included in this exhibition, and Mari was awarded 1st Place for her sculpture "Celestial" by juror Garth Johnson, Paul Phillips and Sharon Sullivan Curator of Ceramics at the Everson Museum of Art in Syracuse, New York.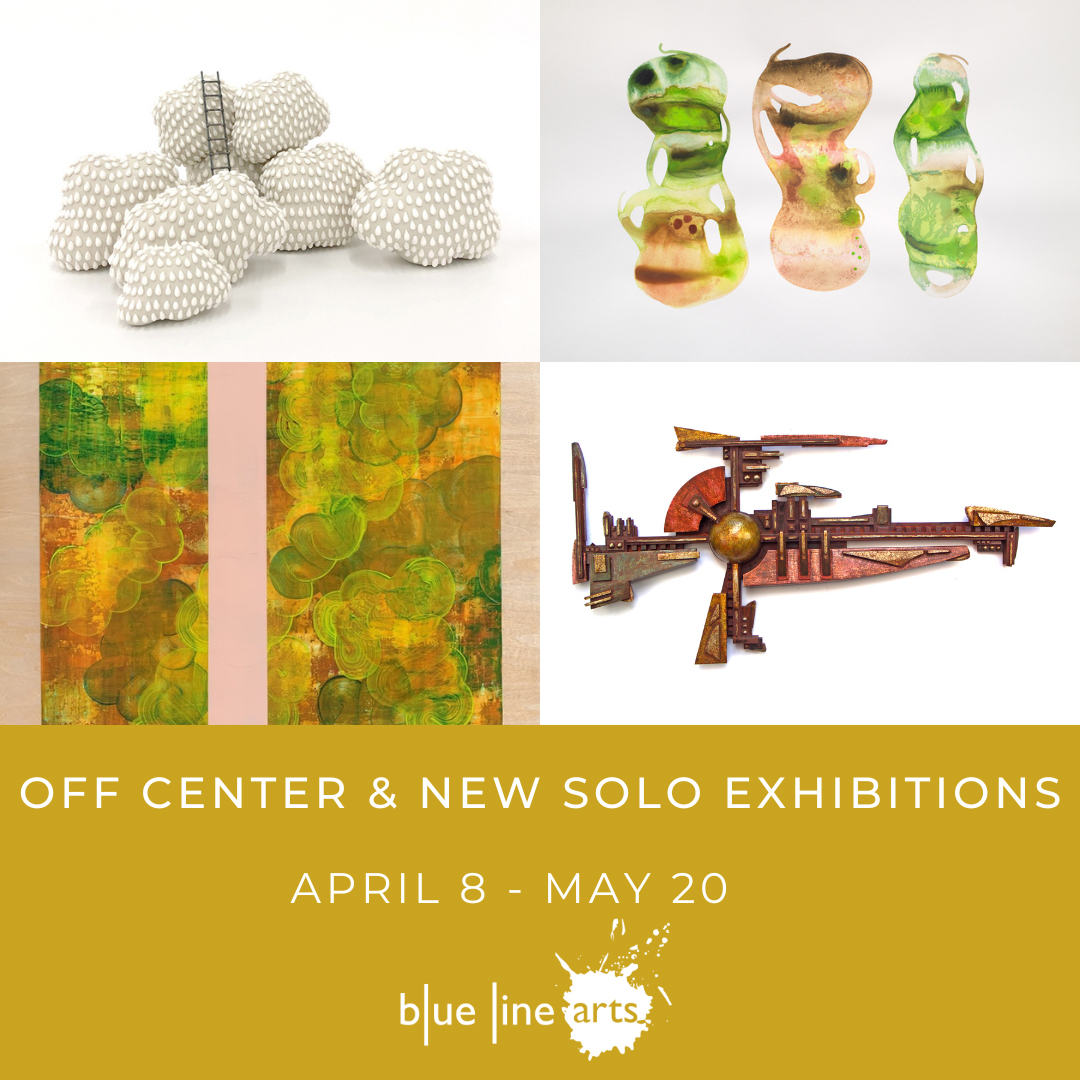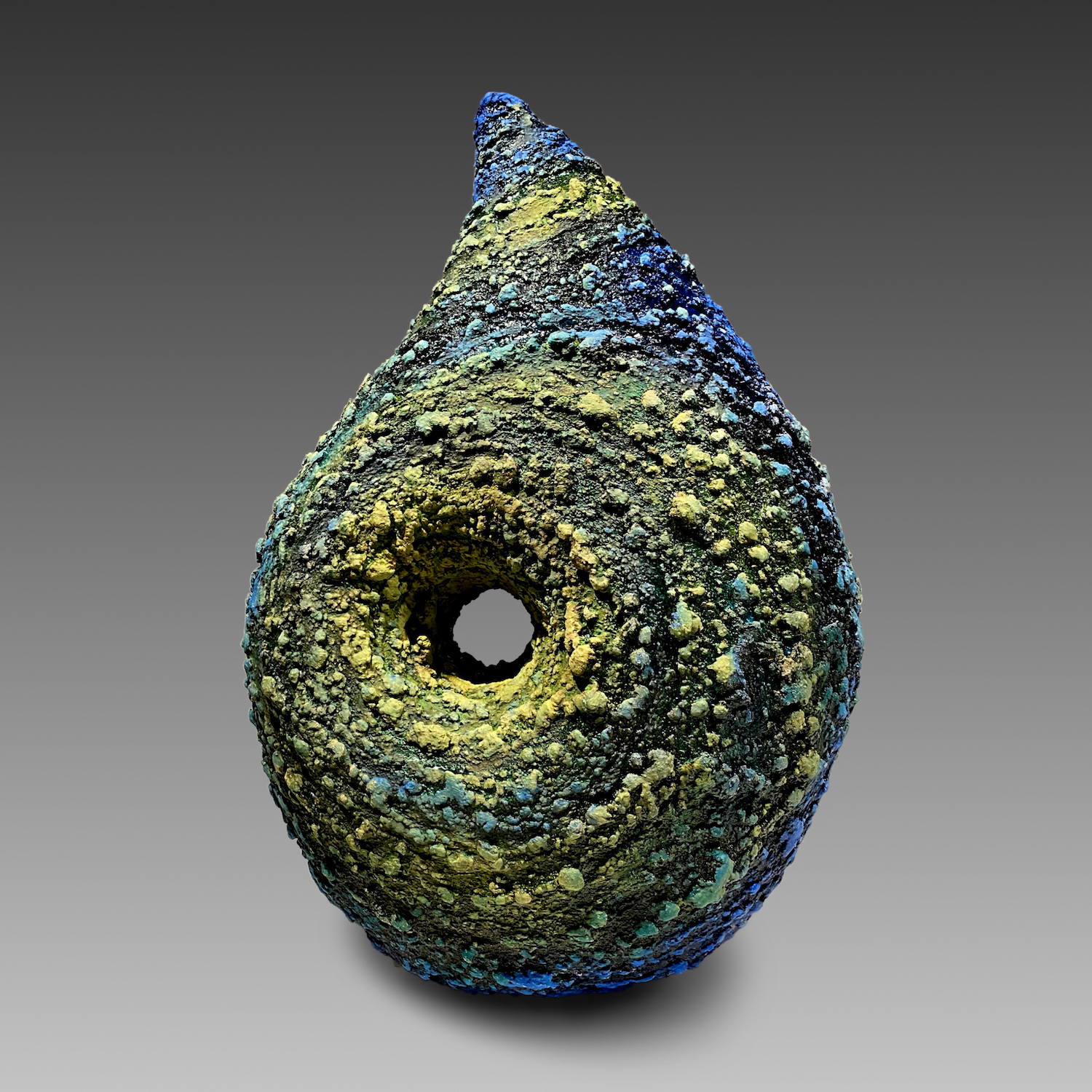 " Celestial" (19″H x 13″W x 9″D, 2022)
"My "Drop Series" is deeply inspired by nature, both its beauty and the destructive power of its forces, as a single drop of water signifies life and the environment. I create pieces that reflect my connection to the natural world. When I'm not in the studio, I love to spend time in nature, hiking and wandering, always taking in new impressions that find their way into my work.
"Most recently, I have been looking toward the night sky, inspired by a renewed interest in space exploration. I have expanded my "Drop Series" and created variations representing our universe and its beauty. "Celestial" represents the vastness of our universe, inspired by our galaxy. Wispy arms of stars reach out amidst a sea of emptiness while a mass of heavenly bodies cluster around a center that could be a black hole or a portal to the unknown."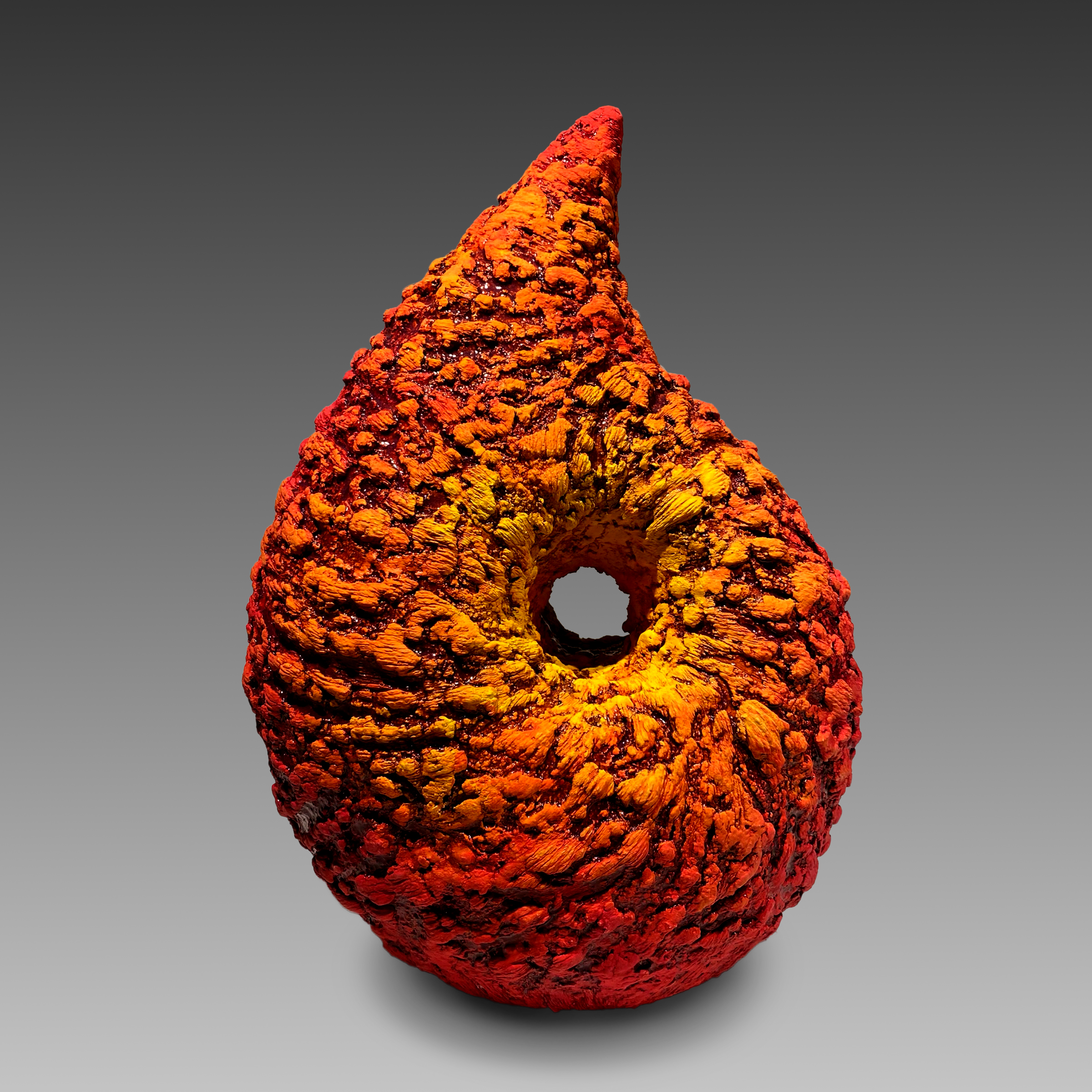 " Dynamo" (17″H x 12″W x 10″D, 2022)
OFF CENTER: April 8 – May 20, 2023
Blue Line Arts: 405 Vernon St #100, Roseville, CA