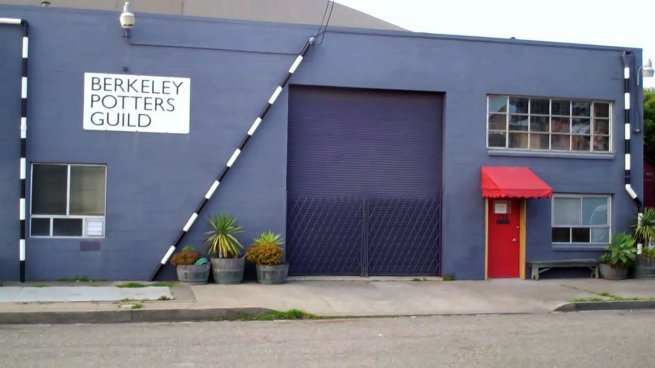 The Berkeley Potters Guild, founded in 1971, is northern California's oldest and largest collective of professional ceramic artists. Our renovated warehouse accommodates nineteen private studios.
Most members are production potters who create a wide variety of functional items. Others create one-of-a-kind sculptural pieces. Some work in traditional colors and forms influenced by an Asian aesthetic, while a few of our members make playful forms and decorate with intricate and colorful hand painted designs. The work reflects the broad spectrum of California contemporary ceramics.
Our work is shown in museums and galleries world wide, including The Smithsonian, the Asian Art Museum in San Francisco, the Oakland Museum, The Los Angeles Museum of Art, The Museum of History of Moscow, Nieman Marcus and Fumiki of San Francisco.
Our Gallery is open from 11:00 a.m. to 5:00 p.m. on Saturdays from February through November.
The Berkeley Potters Guild Gift Gallery provides an opportunity for the public to see and purchase members' work throughout the year.
Displays change frequently as members present their most current work.