Mari's Sculpture, "Barren," has been chosen for the Color Burst Collection.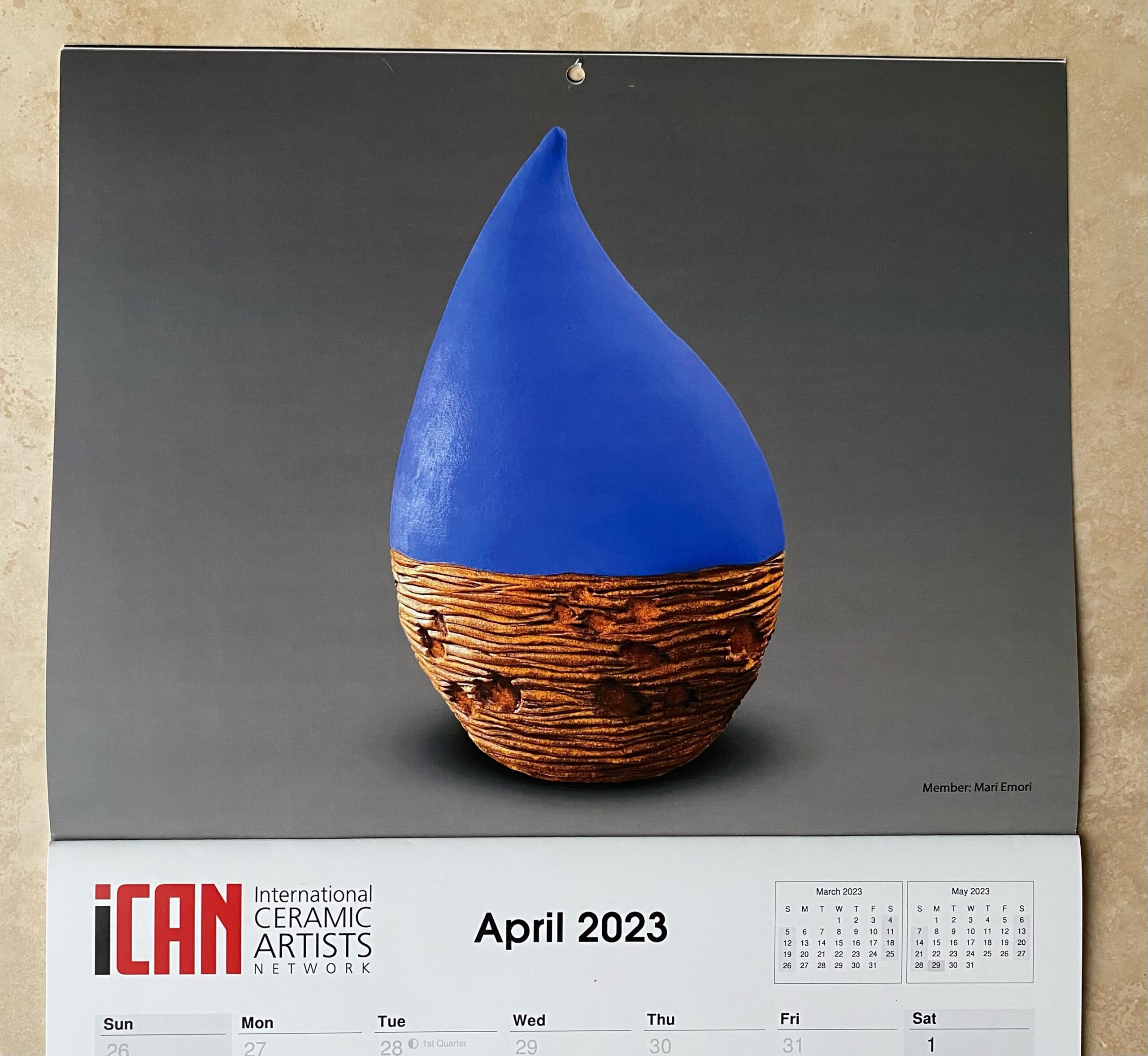 ICAN (International Ceramic Artists Network) Wall Calendar 2023, Color Burst Collection.
"Barren" – 20.5" H x 14" W x 12" D, sculpture clay, coil-built, underglaze, oxide, fired to cone 6 reduction, 2021. You can purchase the calendar online HERE.
ICAN (formerly Potters Council) was formed to create a community of potters and ceramic artists from around the world. The editorial staff from Ceramics Monthly and Pottery Making Illustrated have made their selections.