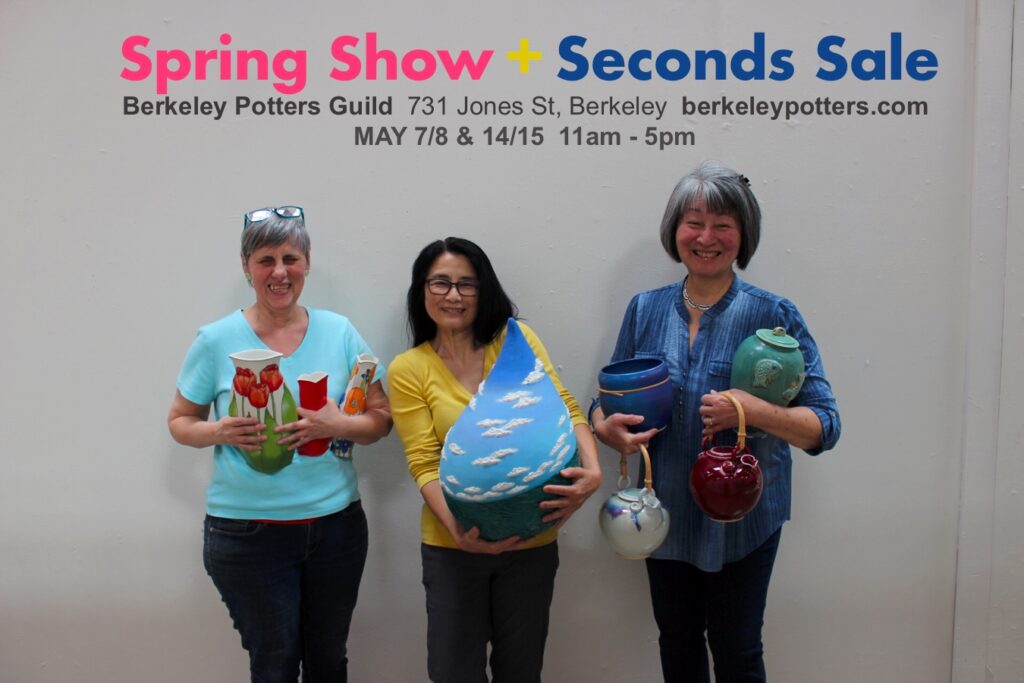 SECONDS SALE !! An extravaganza this year at the Berkeley Potters Guild, featuring 18 members' work, open to the public two weekends: May 7/8 and 14/15, 11 to 5 each day. Fabulous discounts as well as sparkling new work still warm from the kilns await beloved customers. We are offering traditional porcelain, earthy stoneware, narrative, and vividly-hued botanically painted pots, in all shapes and sizes: cups, bowls, dinnerware sets, elegant lidded vessels, sculpture, mobiles, platters for wall or table, glassware, beautiful ceramic jewelry, clay prints, textiles, and Sumi-e water colors, all completely handmade.
Please come meet the artists, browse and enjoy the offerings of delicious firsts and amazing selected seconds, with our kind thoughts embracing mothers of all kinds for Mother's Day.
FREE EVENT
Berkeley Potters Guild
731 Jones Street x 4th Street
May 7/8 and 14/15
11 to 5 each day
Free Street Parking
😷Please wear a mask to this event, thank you.