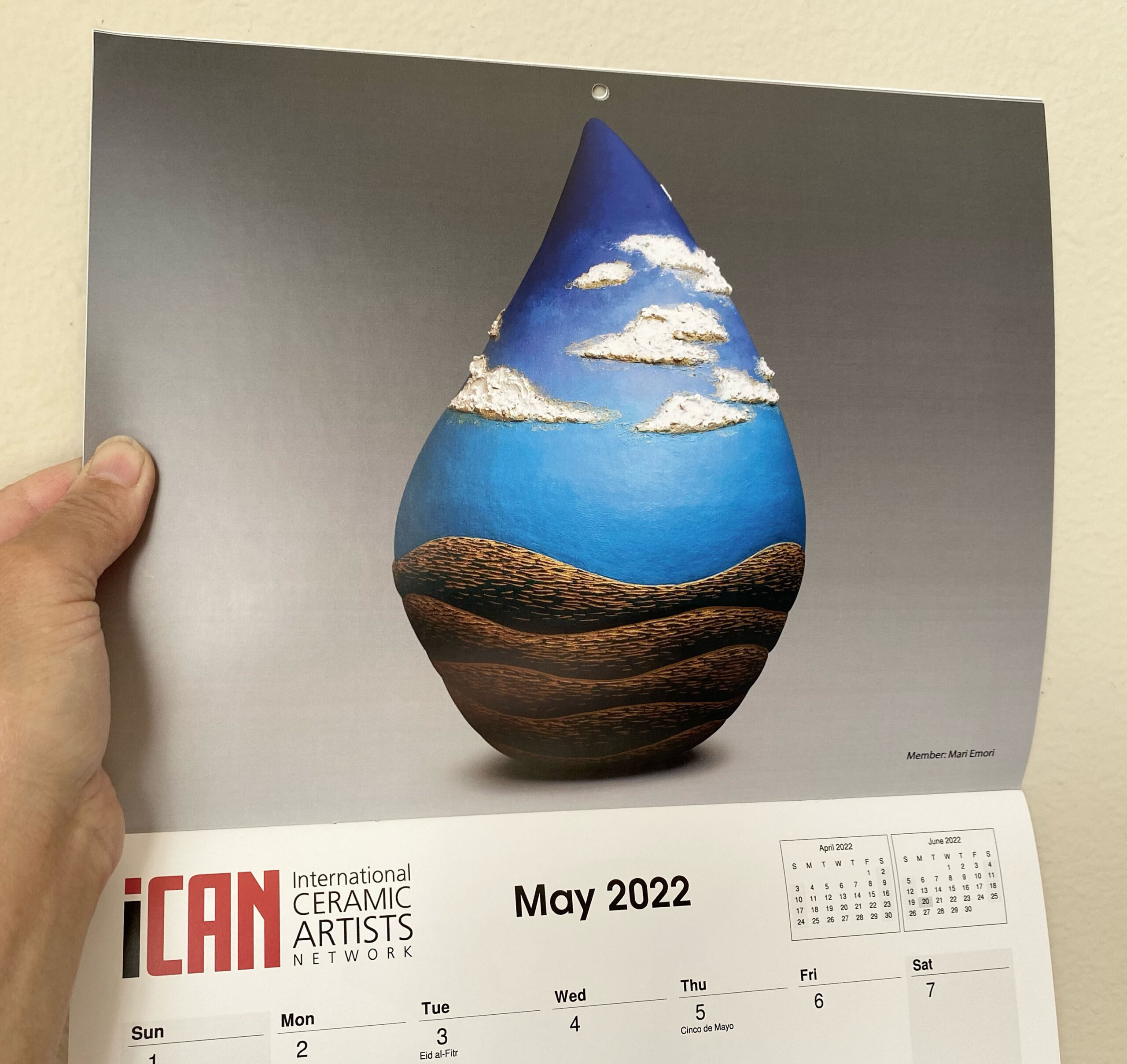 Mari's is one of the 2022 ICAN (International Ceramic Artists Network) Wall Calendar Contest winners. Her work "Verdant" is selected for the cover of the Sculpture Collection and appears in May. Her original "Verdant" shown in this calendar will be featured among other guild members' works in the main gallery during our 50th Anniversary Holiday Show & Sale. Come visit us December 4&5, 11&12, 18&19, and 20-23. 11 am-5 pm.
We are looking forward to seeing you!

You can purchase the calendars online here. They are selling fast, so hurry!