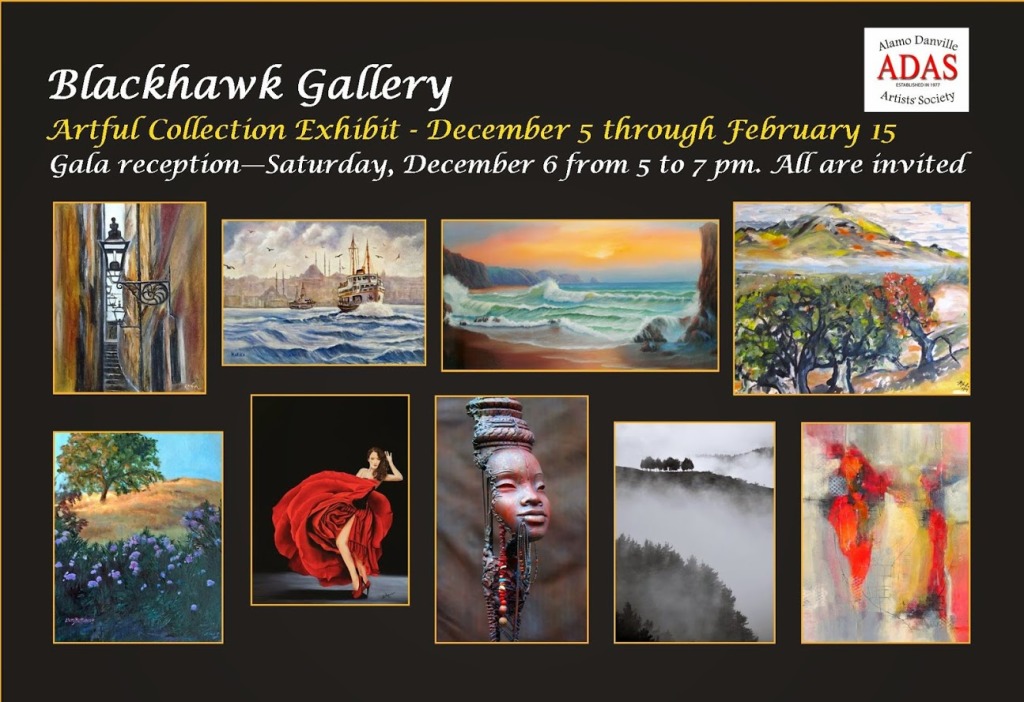 The "Artful Collection" exhibit features 2 guest artists and 43 member artists.
Ann Testa and John Toki are our guest artists. Members' artworks include paintings, drawings, sculptures, ceramics, photographs, and wearable art.
The exhibit is curated by ADAS Blackhawk Gallery Show Committee, Pete DeFao, Debby Koonce, and Kerima Swain.
Exhibit Dates: December 5, 2014 through February 15, 2015
Gallery Hours: Monday–Saturday 10AM-8 PM and Sunday 11AM-6 PM. Holiday hours: December 24-closes at 5pm; December 25-closed; December 31-closes at 5pm; January 1-closed.
Reception: Saturday, December 6, 2014 from 5:00 PM – 7:00 PM. Wine, Hors d'oeuvre and jazz music will be provided. Free to the public.
Blackhawk Gallery is located in Danville, CA