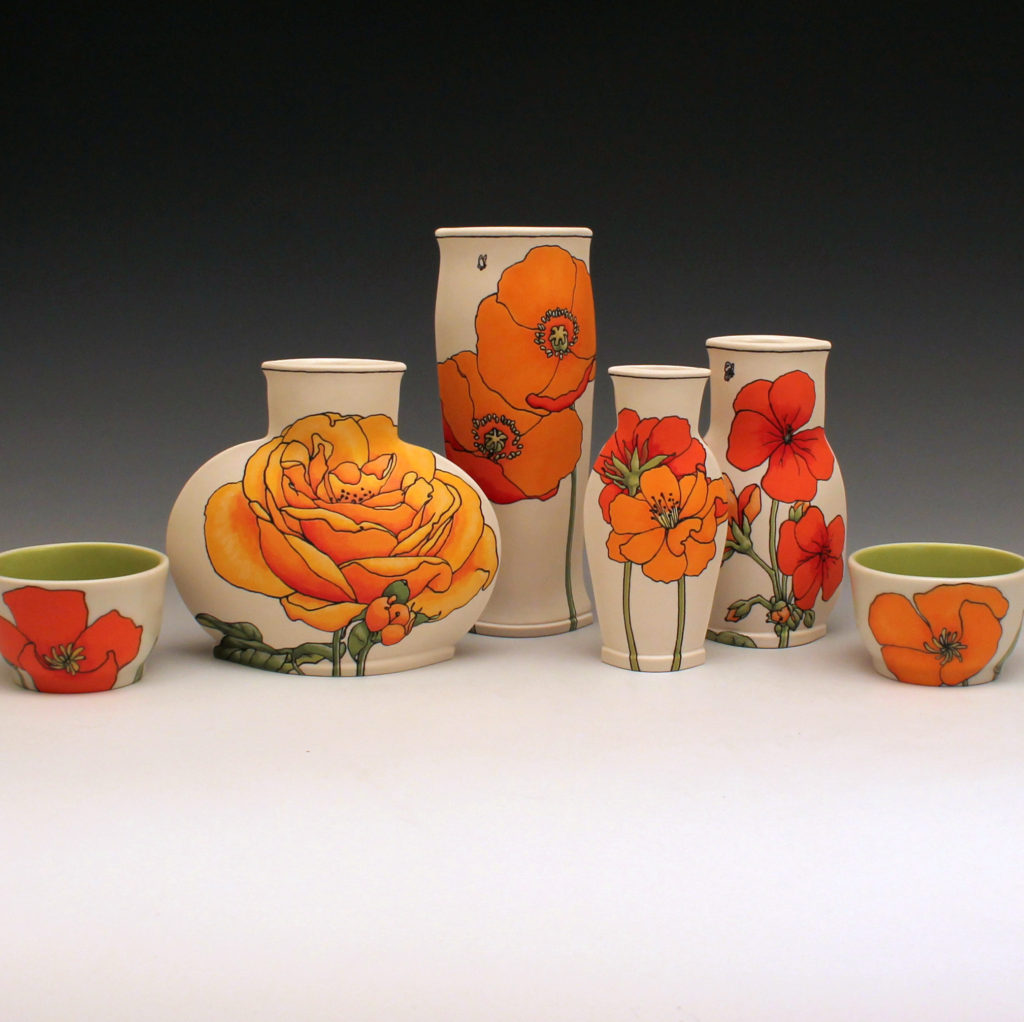 Hello Fellow Ceramic Enthusiasts!
Join me for a day long workshop I'll be giving at my studio Sunday, October 1st from 10am to 4pm. It will be around 6 people so we will have lots of one on one time. Join me as I share my tips and techniques for underglaze painting and slab building in porcelain at my beautiful studio at the Berkeley Potters Guild.
We will explore commercial and custom mixed underglazes as well as application methods including brushing, layering for depth, creating shadows and highlights and transitioning from one color to another. We will also be working with underglaze pens for fine detail.
You can bring source material you are interested in working from including photos, drawings and physical objects, or work from your imagination. You are also welcome to bring your own bisque work to work on or use commercial tile that will be available. There will be an underglaze pen for you take home as well as a few other goodies.
Time allowing, I will also demonstrate how I make my porcelain relief prints.
Date: October 1st 2017 from 10 to 4pm
Location: 731 Jones Street Berkeley, CA 94710
Cost: 125.00
Send me and email to reserve you spot!
Sarah
sarahgregoryceramics.com
sarahgregoryceramics@gmail.com
www.facebook.com/sarahgregoryceramics