"Barren" is awarded the Clay People Juror's Award.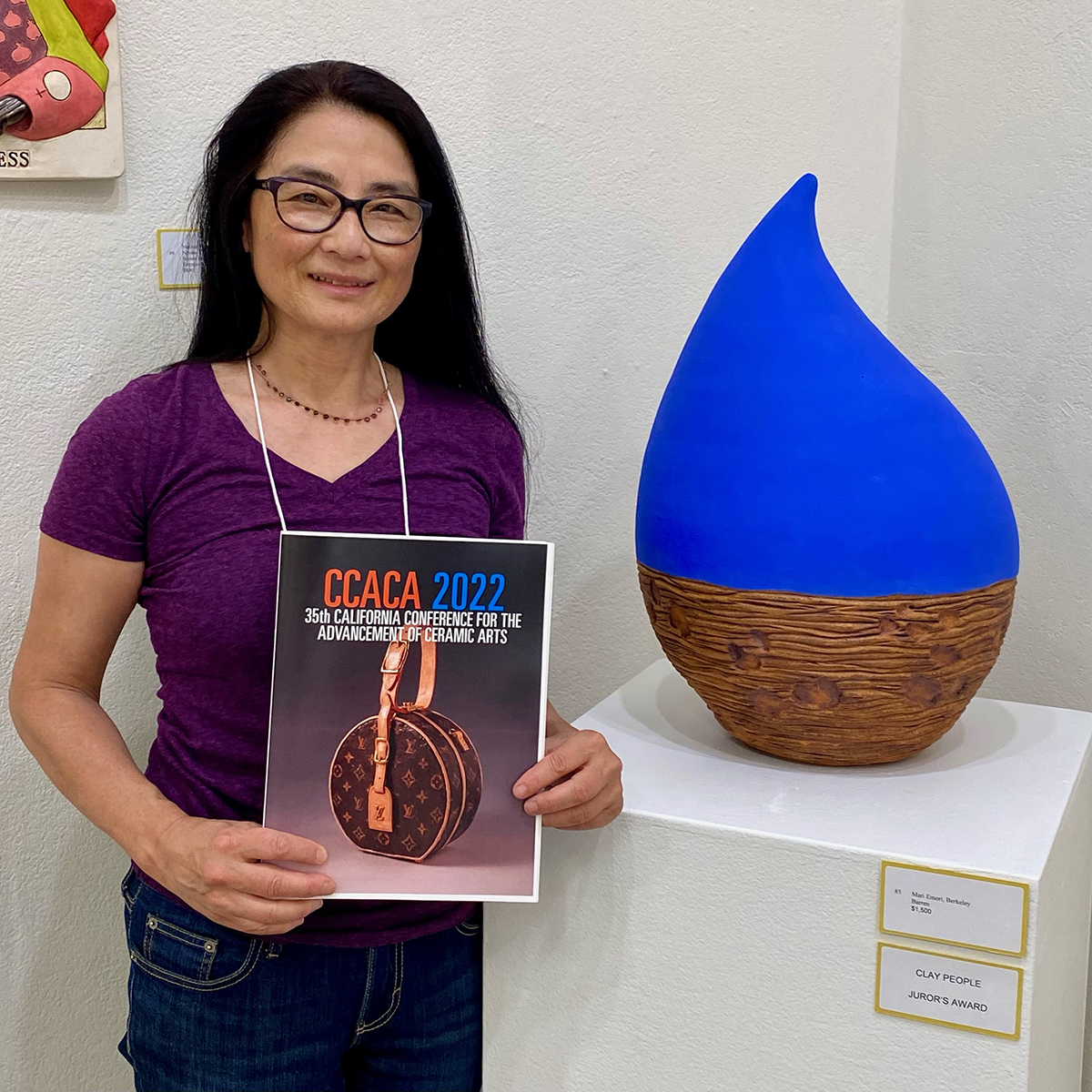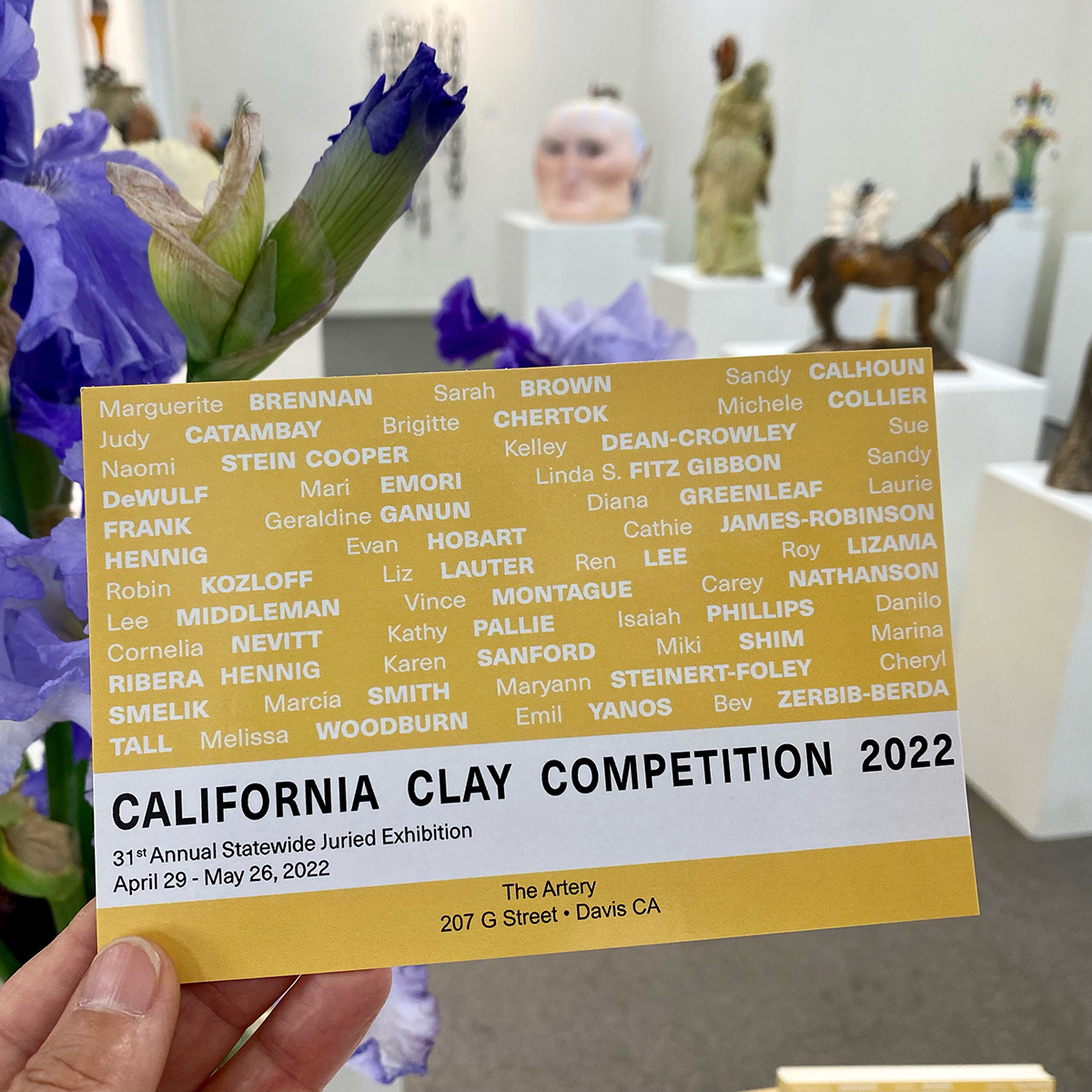 The 31st Annual Statewide Juried Exhibition. Selected by juror Heidi Bekebrede. – The Artery, Davis, CA
California Clay Competition (CCC) 2022
"Barren" – 20.5" H x 14" W x 12" D, Sculpture clay, coil-built, underglaze, oxide, fired to cone 6 reduction, 2021
Water Drop Series emerged as a metaphor for life and the environment. It symbolizes the importance water plays in our lives and our environment. "Barren" is beautiful but depicts a landscape void of life. Whether from pollution, climate change, or misuse of our natural resources, we have made certain parts of our ecosystem uninhabitable. The sky without clouds indicates no moisture in the air. The dried pockmarked landscape is all that remains.