Mari is one of the 2022 ICAN (International Ceramic Artists Network) Wall Calendar Contest winners. Her work "Verdant" is selected for the cover of the Sculpture Collection and appeares in May. You can purchase the calendars online here. They are selling fast, so HURRY!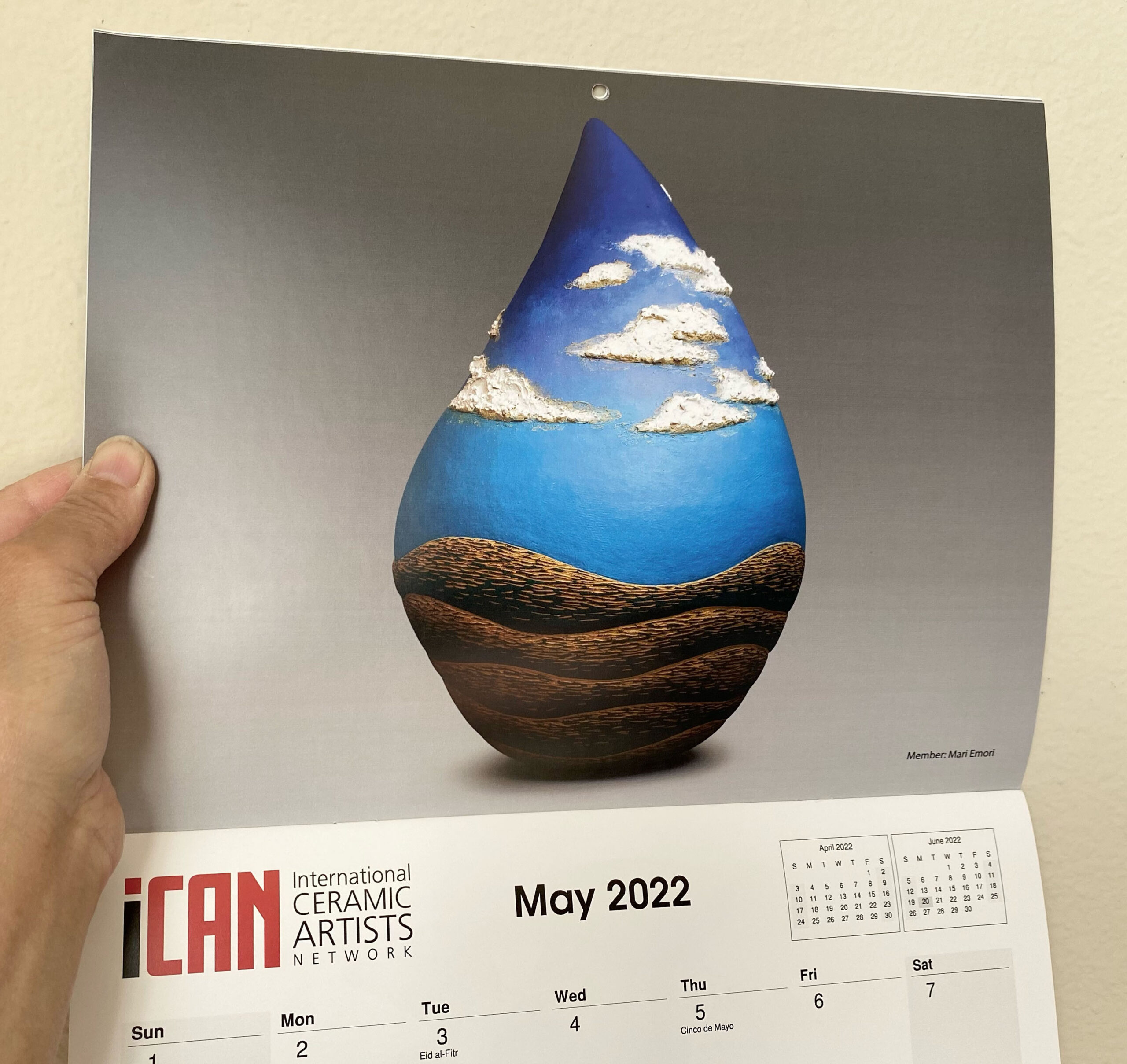 "Verdant" – 25" H x 17" W x 17" D, Sculpture clay, coil-built, underglaze, sgraffito, fired to cone 6 oxidation.
The Water Drop Series emerged as a metaphor for life and the environment. It symbolizes the importance water plays in our lives and our environment. California, where I reside, has been suffering from severe drought for the past several years. I was inspired by the striking blue sky and breathtaking clouds that I saw after a rainstorm in early spring. Without water, the environment depicted in "Verdant" could not exist.