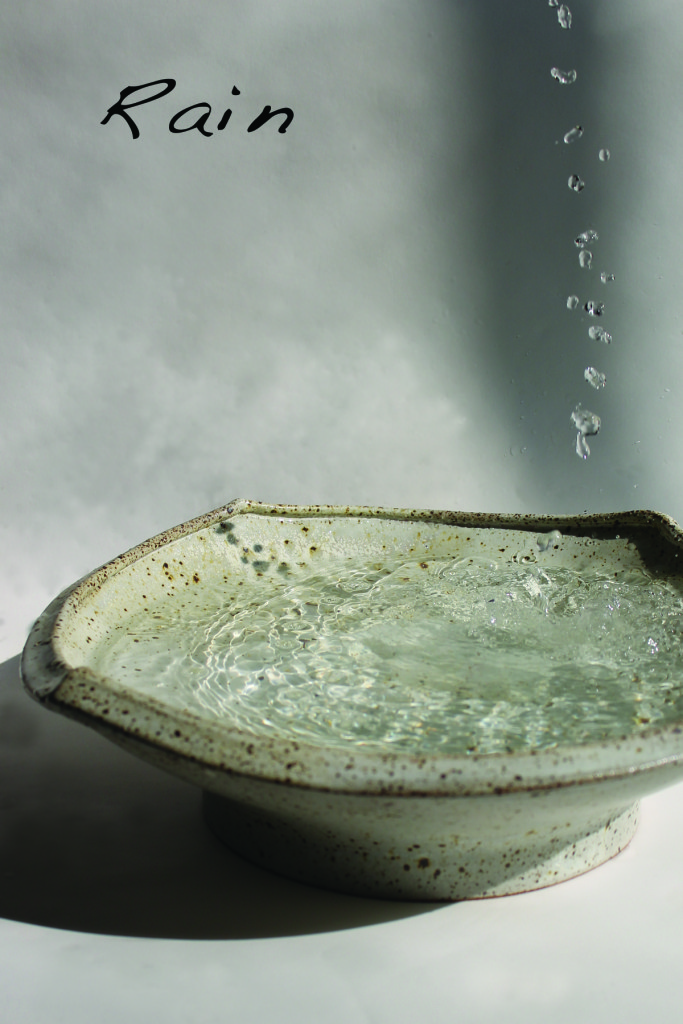 The Berkeley Potters Guild opens its doors once again for its month long Holiday Festival with a generous showing of ceramics finely honed with great intention and balance. Mixing traditional approaches with modern, ranging from abstract to explicit, the work is grounded in this craft's 27,000 year old art form while embracing contemporary aesthetic. Guild members are at the cutting edge of living and offering a life of handmade, making functional and decorative pieces to live with every day.
The Guild's in house Holiday Show Gallery showcases each artist's rendition of the theme, "RAIN", with dynamic representations in clay that bridge the gap between objects d'art and functional forms. Ranging from delicately inlaid vessels to sculptural animals and modern wall pieces, the work with its keen sense of style is decidedly different, yet equally compelling. There is something for everyone !
An inviting fragrance of hot spiced wine fills the air; cider and cookies are offered by welcoming Guild members as shoppers enter the show to find pottery in the fine tradition of Asian porcelain tableware; animal portraiture with a true depth of feeling; figures and cups that are decidedly whimsical; hand painted images on vases and platters that capture the forms of Nature; fully realized clay characters with an outright sense of humor that express the tenderness of people; elegant ceramic jewelery and unique pots with unglazed or volcanic surfaces, as if extracted from the earth's core. The offerings of the show, with an affordable price range, invite everyone to have the opportunity to live with the reassuring marriage of beauty and function in daily life.
All are welcome! Come experience the Guild.
~ Berkeley Potters Guild Holiday Show
~ MULTIPLE WEEKENDS
~ FREE EVENT
~ 11:00 AM to 5:00 PM
~ November 28, 29; December 5/6; 12/13 DAILY from December 19 through 24
(Closing at 2:00 on December 24)
~ 731 Jones Street x 4th Street
~ FREE PARKING; Children and leashed doggies are most welcome
~ Please bring a reuseable shopping bag
~ www.berkeleypotters.com
~ 510 524 7031