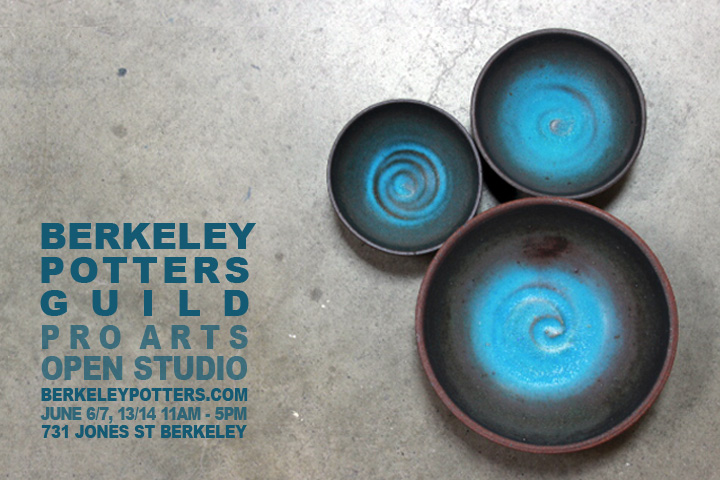 The annual East Bay Open Studios are here again.  Come visit the expanded Guild Gallery (including artists firsts and seconds)  — open the first two weekends of June on both Saturday and Sunday!
June 6/7, 11am-5pm
June 13/14 11am-5pm
Featured Guild Pro Arts artists include Kiyomi Koide, Kimi Masui, John Stephenson, Patricia Uchill-Simons and Pamela Zimmerman (catalog numbers 80-84).
There are several events through the Pro Arts Gallery with these artists and hundreds of other artisans participating in the open studios this year.  Please click here: Directory for East Bay Open Studios for a complete guide of artists participating in this fantastic event!
Visit the Pro Arts Gallery at 150 Frank Ogawa Plaze for the following associated events:
More information can be located here: Pro Arts
PREVIEW PARTY Thursday, May 14, 2015, 6-8pm
Celebrate the launch of the East Bay Open Studios season 2015. This artists' reception is free and open to the public.
PREVIEW EXHIBITION May 12 through June 14
Plan your Open Studios tour viewing works by participating artists; an awesome display of individual treasures!
OPEN STUDIOS HAPPY HOUR First Friday, June 5, 6-8pm
View art, mix with Open Studios artists, and enjoy happy hour $2 beers!!