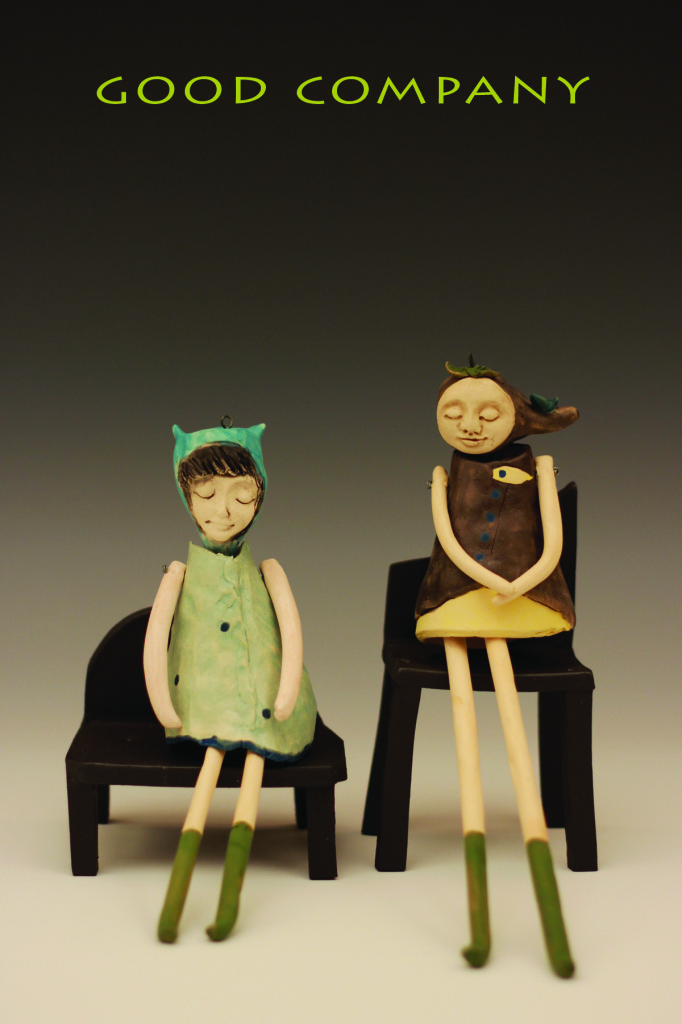 You will be in 'Good Company' this yuletide season at the Berkeley Potters Guild Holiday Show. Fragrant wafts of hot mulled wine, and chords of pleasant live music fill the air. Cookies and cider will be served; friendly smiles, and a stunning, unique array of handmade pottery and sculpture will greet you.
Passionately committed to living the life of handmade aesthetic, Guild artisans offer beauty and esteemed craftsmanship to everyday life. There is nothing quite comparable to holding a piece of handmade pottery– come find the piece for you. A perfect cup or bowl suited to nestle in your hand, enliven your senses, bringing joy to your day. And, that moment of morning pleasure– opening the cupboard to find your new, favorite mug or teapot, waiting to be held, filled, and comfort you.
Come check us out! Our Gallery theme this year is, 'Good Company'. Discover how each exhibiting artist interpreted that theme in clay, and we will welcome you in lively 'Good Company'.
MULTIPLE WEEKENDS/Partnering with Open Studio Tour
FREE EVENT
731 Jones Street x 4th
~November 29 / 30, December 6/7,13/14
& everyday from December 18 through 24*
~11:00 – 5:00 PM
(Closing at 2:00 PM on December 24)*
~ Please bring shopping bags
~ Free, street parking
~ Children & leashed doggies welcome !
~ Sign our email list